Posted under:
General
Posted on: December 30, 2020
Brush Up on the Benefits of Brushing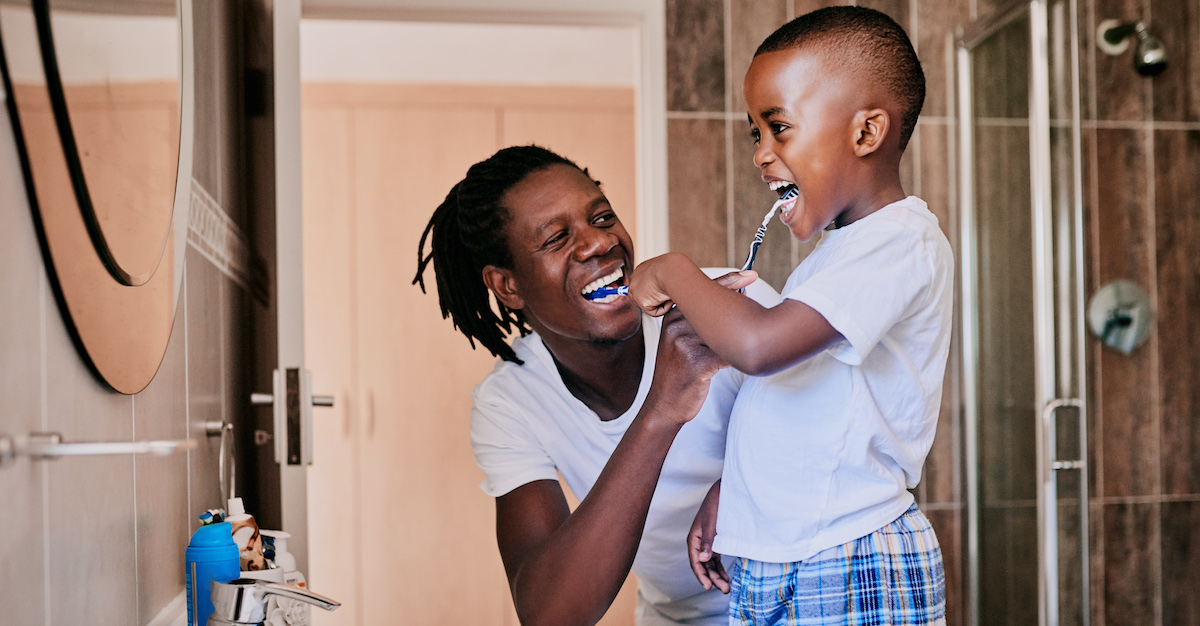 You may be wondering what the big deal is when it comes to brushing your teeth. In fact, you probably already have a good idea of how to brush your teeth. This simple, routine habit that you've been doing every day since childhood isn't that difficult. While it's true that brushing your teeth is relatively simple, it's also true that many people don't do so in the correct way. This is probably due to the fact that it's such a routine habit that it's easy to just go through the motions. However, this can lead to issues with tooth decay and gum disease. In order to keep your gums and teeth as healthy as possible, you need to be sure that you are brushing your teeth while using the proper technique.
Why You Shouldn't Neglect Brushing Your Teeth
Two of the most obvious benefits of brushing your teeth are that it gets rid of unsightly stains on the teeth and it keeps your breath smelling nice. While these are great benefits, the greatest benefit is that brushing your teeth prevents tooth decay and gum disease from causing chaos in your mouth. Gum disease can lead to you losing your teeth. It is also a disease that is linked to other health problems like diabetes, pneumonia, stroke and heart disease. If you want to lead a healthy lifestyle, it is essential that you take care of your oral health. While you should see your dentist regularly, you should also ensure that you're properly brushing your teeth.
How Plaque Damages the Teeth and Gums
The primary culprit of many dental health issues is plaque. This invisible film is comprised of bacteria that interact with the starches and sugars found in the food you eat and the beverages you drink. This substance sticks to the surface of the teeth and becomes an acid that destroys the enamel of the teeth. This is what causes cavities and tooth decay. Plaque also causes issues with your gums. It can cause them to become inflamed and irritated. Leaving plaque in place leads to a condition known as gingivitis. This is the earliest stage of gum disease. Its symptoms include gums that are tender, red, swollen and bleeding. Gingivitis is easily treated. If you fail to have it treated, it will eventually advance into severe gum disease, also known as periodontitis. This type of gum disease causes your gums and teeth to separate from one another. It leads to painful and dangerous infections, as well as bone loss that can cause you to eventually lose your teeth.
Establishing Proper Brushing Habits
The most efficient way of avoiding the dangers present in plaque is to be sure that you are utilizing proper brushing techniques. Proper technique ensures that your teeth and gums are kept as healthy as possible. The American Dental Association (ADA) recommends that you use the following techniques to receive the full benefits of brushing your teeth:
Brush your teeth at least twice a day, if not more. If it's feasible, you should do it after eating each meal. Doing this will minimize the bacteria and acid levels in your mouth.
Brush all of your teeth, no matter where they are located or how sensitive they may feel. If you feel any pain while brushing, you should contact a dentist in Voorhees to book an appointment.
Brush with a soft-bristle toothbrush that is firm enough to be used in removing plaque. Many experts recommend that you use an electric or battery-powered toothbrush, as these types of toothbrushes have been proven to remove plaque better than traditional manual ones.
Use a toothpaste that has been approved by the ADA. This ensures that you are getting the maximum number of benefits from your toothpaste.
Separate your mouth into quadrants and brush each one in increments of 30 seconds. While you are brushing, you should hold your toothbrush at a slight angle and use a soft back-and-forth movement. Make sure that you brush your tongue. The same bacteria located on the teeth and gums is also present there.
You should move your brush in a gentle circular motion to reduce your risk of wearing down your teeth and gums.
Make sure that you brush your teeth for at least two minutes so that food particles, plaque and germs are able to be eliminated.
Rinse out your toothbrush after you have brushed your teeth. You should allow your toothbrush to air-dry while sitting it upright. In addition, you should not use a toothbrush cover or an enclosed container, as this can lead to bacteria growth on your toothbrush.
Your toothbrush should be changed whenever the bristles become worn or every three months – whichever event occurs first. You should also replace your toothbrush if you have been sick.
There are some places where your toothbrush can't reach. To reach plaque and food particles in those areas you need to floss every day.
Antibacterial mouth rinse that has been approved by the ADA should be used after you have brushed and flossed. This will further reduce bacteria and food particles located within your mouth.
When it comes to brushing and flossing there is no particular order you must follow. You can brush first, then follow that up with flossing. Alternatively, you can floss first and then brush your teeth afterwards.
Visit your dentist every six months for checkups and cleanings. This allows your dentist to get to know you and your oral health history.
Keep Your Mouth Healthy by Brushing Your Teeth
When it comes to keeping your teeth and gums healthy, the best way to do so is to utilize proper brushing techniques on a consistent basis. No matter how old you are, it's important that you follow proper technique to reduce the amount of plaque and bacteria present within your mouth. If you do so, you'll be able to keep your teeth and gums in excellent condition for years to come.