Posted under:
General
Posted on: September 14, 2021
Cavity Prevention Advice for Everyone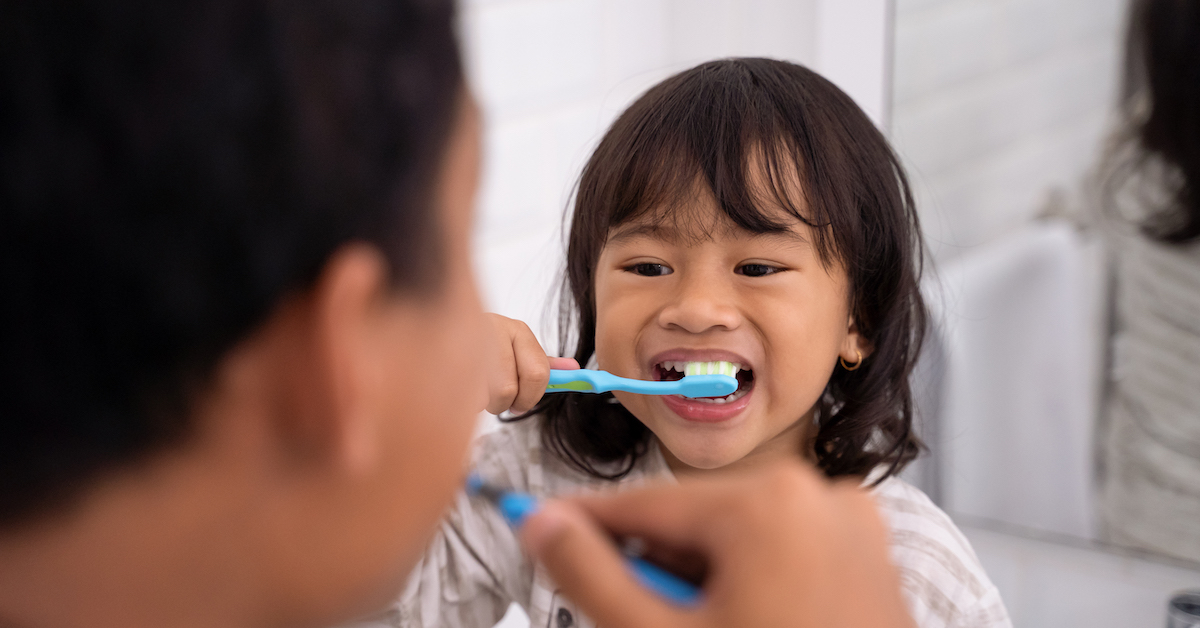 If you think it's okay to miss out on routinely caring for your dental health, think again. Poor dental hygiene can negatively impact your overall physical health. That's because tooth decay, cavities and gum disease can lead to serious illnesses and chronic health issues. The best way to keep these issues from occurring is to learn about the causes of tooth decay and how you can prevent cavities from happening.
Cavities form when the bacteria residing inside the mouth turn food particles into acid. This acid combines with bacteria to create plaque, which leads to tooth decay. If left untreated, this decay attacks the tooth's enamel and causes a small hole (known as a cavity) to form in the tooth. Your family dentist in Voorhees can treat cavities.
If a cavity is smaller, your dentist can treat it via the use of a filling. A larger cavity may need to be treated via the use of a dental crown. If your tooth decay has reached the pulp of your tooth and caused an infection, your dentist may perform a root canal. Unfortunately, cavities are very common in the population. However, there are ways that you can protect your dental health and prevent cavities without spending a lot of money or time.
How to Prevent Cavities
Failing to routinely care for your teeth, mouth and gums can lead to serious health issues. Tooth decay, cavities and gum disease can eventually lead to your teeth falling out. They can also lead to serious chronic illnesses and diseases that negatively impact your quality of life. At a minimum, you should be brushing your teeth twice a day. You should also be visiting with an affordable dentist in Voorhees on a regular basis. The following prevention tips can assist you in keeping your teeth cavity free.
Make sure that you're brushing your teeth at least twice daily. You should use a fluoride toothpaste when doing so. You should also brush for a minimum of two minutes each time. If you want to be extra vigilant with your dental health, brush your teeth every time you have a meal or a snack. If this isn't possible, attempt to rinse your mouth out with water whenever you consume food.
After brushing your teeth, rinse your mouth out with a fluoride mouthwash. This gives you additional protection against tooth decay.
See your dentist routinely for tooth cleanings and examinations. These should be scheduled every six months. If you're prone to developing dental problems or have complicated dental issues, you may need to see your dentist more often.
Consider having your dentist apply dental sealants to your teeth. Dental sealants seal off the nooks and crannies in your teeth that tend to trap food particles. Sealants prevent tooth decay and other dental problems. Most sealants last a period of up to ten years before needing to be reapplied.
Consume plenty of tap water. Since most public water supplies add fluoride to their water, you can easily prevent tooth decay by drinking tap water. Drinking water increases the amount of saliva present in your mouth, which helps to rinse bacteria from the mouth. If you mostly drink bottled water, mix some tap water in for good measure.
Eat a tooth-healthy diet consisting of cheese, fruits and vegetables and unsweetened drinks. If you chew gum, make the switch to sugar-free gum. These foods will help to keep your teeth healthy.
Have a talk with your dentist about what else you can do to prevent tooth decay and cavities. He or she will be able to make recommendations that are specific to your own needs.
How Your Dentist Can Treat Cavities
While no one is ever happy to hear that they have a cavity, your dentist in Voorhees can easily treat one. The most common types of cavity treatments are listed below.
Fillings
Small cavities that are caught shortly after they have begun to form are able to be treated via the use of fillings. When you receive a filling, your dentist first removes the decayed portion of the tooth. He or she will then replace that area with a filling.
Crowns
Larger cavities require the utilization of crowns (also known as caps). These devices are placed over your tooth in order to return it to a normal shape and size.
Root Canal
Root canals are routine procedures that are performed when decay reaches the tooth's pulp. This leads to incredibly painful infections. During a root canal, the dentist takes out the pulp and the tooth's nerve. Your dentist will then seal off the roots of the tooth.
These traditional treatments can effectively treat cavities once they have occurred. However, researchers are currently developing exciting new treatment options that can stop cavities from happening. One such device is a fluorescent light that detects tooth decay before it has the chance to impact the teeth and form cavities. This technology would allow dentists to apply sealants or supplements to the teeth in order to keep a cavity from ever forming there. Another new type of treatment option is a tooth filling that sends fluoride out to the adjoining teeth, preventing decay from spreading.
Of course, the best way to avoid tooth decay and cavities is to practice good oral hygiene habits. Brushing your teeth twice a day, flossing once a day and seeing your dentist once every six months for cleanings and exams will do wonders when it comes to preventing issues from setting in. In addition to this, you should consume tooth-healthy foods and avoid eating or drinking foods and beverages that contain lots of sugars and carbohydrates. Being vigilant when it comes to your dental health care will help you prevent serious health issues and complications from occurring. The next time you're tempted to skip out on essential oral hygiene habits, remember that those habits are assisting you keeping your mouth, teeth and gums happy and healthy for a lifetime.