Posted under:
General
Posted on: October 14, 2020
Dental Care Basics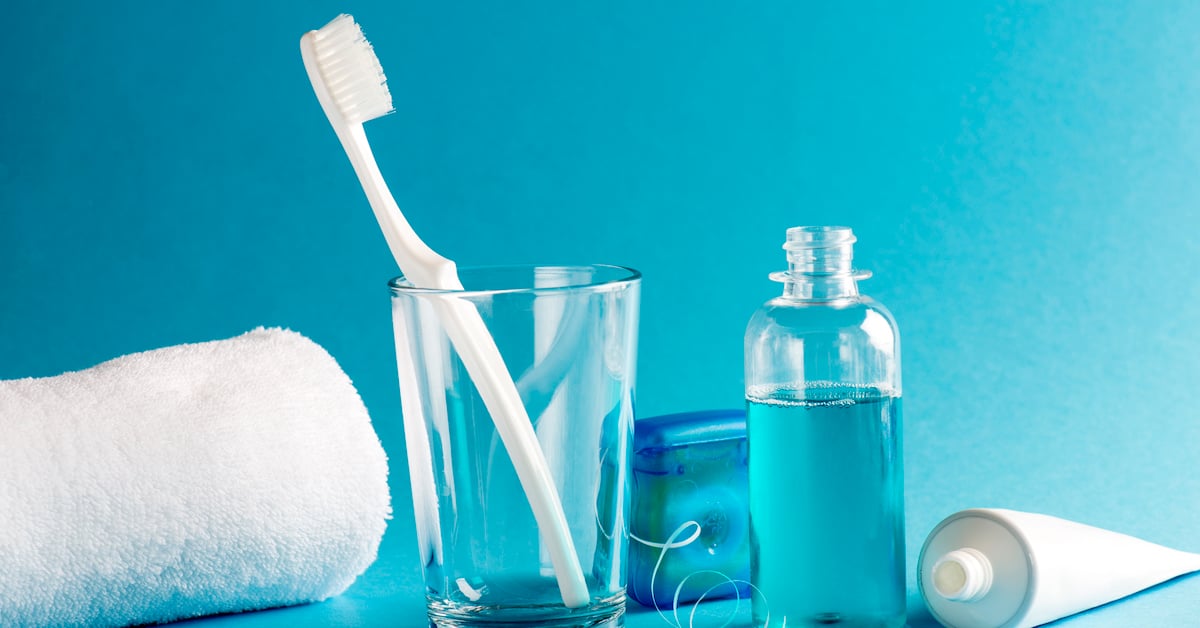 It's impossible to get through the day without using your mouth. Whether you're enjoying your morning coffee, having breakfast on the go, taking your vitamins or addressing your co-workers, your mouth is constantly in use. Your mouth is the starting point for many of your daily activities, so it gets a lot of use and should be kept as healthy as possible. Maintaining a healthy mouth will help you to maintain a healthy body, and you'll greatly reduce your risk of developing some types of cancers, cardiovascular disease, and pneumonia. Eliminating plaque is the starting point for a healthy mouth.
Does Everyone Get Plaque?
Those who don't maintain good oral health are much more likely to develop plaque than those who have good oral hygiene habits. After you eat or drink, a sticky film covers your teeth and if not removed through brushing and flossing, it begins to develop bacteria that settle between your teeth and in the crevices of your gums. Then, the plaque hardens and becomes calculus or tartar, which can only be removed by a dentist. When you don't remove the plaque, then inflammation can set in and gingivitis can begin to form.
Does Everyone Get Gingivitis?
Gingivitis is very common and afflicts more than 75 percent of all adults at some point in their lives. Since it is often asymptomatic, many people have gingivitis without being aware of it. It's the first stage of periodontal disease, but when treated early, it's completely reversible and usually causes no permanent damage. If you notice any of the following symptoms, you may have the early stages of gingivitis:
Gums that bleed when you floss or brush
Changes to your bite
Gum discoloration, such as from pale pink to dark red or purplish
Inflamed or swollen gums
Loosened teeth
Sensitivity to sugary or hot or cold foods or beverages
Unrelenting bad breath
If you notice any of these symptoms, then call our Voorhees office to schedule an appointment.
What Habits Will Help to Avoid Cavities?
A regimen of good oral hygiene is essential to avoid developing cavities. Optimally, you should brush and floss after each meal or snack, but that's not always feasible. If you can't floss, then rinsing your mouth with water or drinking a large glass of water can help eliminate some of the bacteria-causing particles. Cavities aren't inevitable, it can be prevented with a few good oral hygiene habits. If you notice any of the following, you should see your dentist without delay:
Increased sensitivity to the sugar content or temperature of foods and beverages
One or more sudden toothaches
Pain when you chew or bite down
Pitting or tiny holes in your tooth enamel
Since you may be unaware that you're forming a cavity, you should have regular dental checkups and cleanings so that the dentist can advise you if you're getting a cavity. If you notice any of these symptoms, don't procrastinate. Make a dental appointment without delay so that your cavity doesn't spread and become an abscess.
Are There Good At-home Dental Care Practices That I Should Follow?
A regimen of good oral hygiene at home is the best place to start if you want to ensure that your natural teeth last for your lifetime.
Brushing
The American Dental Association recommends that you brush a minimum of two times daily and that you floss at least once a day. They also recommend that you:
Brush your tongue when you brush your teeth to eliminate many of the bacteria that can cause bad breath
Brush for a minimum of two minutes each time you brush
If you've been ill, then replace your toothbrush as soon as you're well
Replace your soft-bristled toothbrush at least every three months
Flossing
Proper flossing techniques will remove any food detritus that your toothbrush missed and will help prevent dental caries and tartar. Your dentist can provide tips on flossing if you need them. As long as you can remember to floss when you brush your teeth, you should be able to start to see benefits.
Mouthwash
The American Dental Association recommends using an antibacterial mouthwash at least daily and swishing it around your mouth for a minimum of 30 seconds. This removes any bacterial residue and provides the freshest breath possible.
Eat Healthy Foods
High-calorie, high-carbohydrate, high-sugar fast foods aren't good for your waistline or your dental health. Opt instead for fresh fruits and vegetables, dairy products, nuts and lean protein. Maintain your hydration by drinking several large glasses of plain water each day. Don't add flavor or any type of sweetener, as they often contain sugars or artificial sweeteners, which can be damaging to the teeth.
Why Is It Important to Have a Consistent, Personal Dentist?
When your dentist is familiar with your dental and medical history, they're more likely to spot anomalies such as bone loss, a cyst, bruxism, a fracture, a change in your bite or a tumor. Any of these things will have a much better prognosis when they're caught early than if they're allowed to fester. Also, when you develop a consistent relationship with the same dentist, you'll be more likely to continue with regular exams and take your dental health seriously.
Why Is Regular, Professional Dental Care Important?
The incidence of oral cancer is on the rise and it's now the sixth most common cancer in men. It accounts for 3 percent of all new cancers annually and those who smoke or drink are at an increased risk of developing oral cancer. Most dentists now offer screenings for oral cancer, so if you need to be screened, then call your dentist without delay.
Tooth decay and tooth loss can be prevented through a lifetime of good oral hygiene habits that include regular dental cleanings and checkups. If you're looking for a dentist in the Voorhees area, then call our office at (856) 324-3361 and schedule an appointment. We'd love to become your personal, family dentist so call us today. We look forward to hearing from you.