Posted under:
General
Posted on: August 11, 2022
Emergency Dental Care Myths and Facts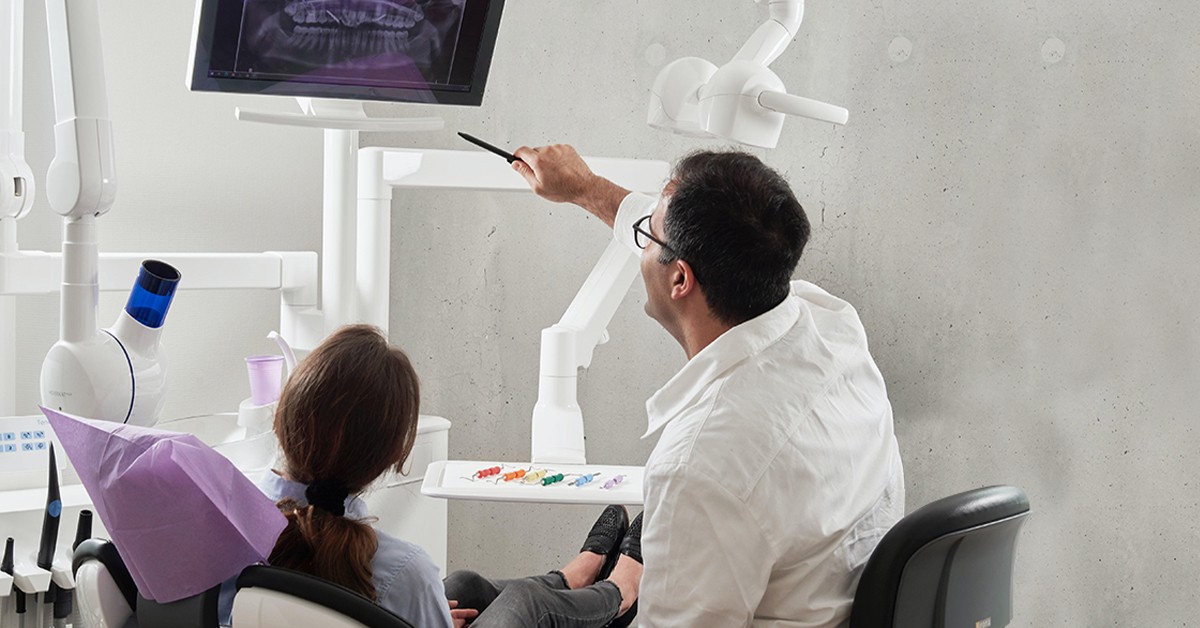 Many myths exist about emergency dentistry; here, we dispel some of the most common of them.
Myth: It's only a dental emergency if you're in pain.
Fact: There are many signs you may have a dental emergency.
Even when no pain is present, you still may have a dental emergency if one or more of your teeth:
Are chipped, fractured or broken
Are loose or have fallen-out or been knocked-out
Experience severe pressure
Are abscessed
Have a filling or crown that is loose, lost, chipped or broken
Have a dry socket
Other signs of a possible dental emergency include swelling in the face and bleeding from the mouth that you can't stave within 15 minutes.
If you experience any of these signs of a potential dental emergency, immediately contact our dental office at Dental Arts of South Jersey to schedule an appointment with a Voorhees emergency dentist. If you're in pain, the dentist can first relieve that, then the dentist will do any needed restorations, repairs or other necessary procedures to fix the problem.
Myth: You can fit in emergency dental care when it's convenient.
Fact: A dental emergency must be addressed as soon as possible, or it can get worse.
A dental emergency is called that for a reason. An emergency is a situation that must be handled immediately because it's causing damage at a rapid pace. If it isn't treated in a timely manner, the symptoms could progress and other conditions could develop.
When this occurs, the treatments can be more involved and costly and the damage can be less completely reversible; some damage, in fact, could be permanent–such as a tooth falling out.
Myth: A broken tooth is not a dental emergency.
Fact: A broken tooth is a more severe dental emergency waiting to happen.
A broken tooth may initially feel like little more than an inconvenience. But, if left alone, it could become a vulnerable spot in the mouth for bacteria to settle and plaque and tartar to develop. And, while broken teeth are a dental emergency more common in childhood, it can happen in adulthood as well.
A broken tooth could become irritated or infected, which could spread to other teeth, the gums, and other parts of the mouth. It could even spread to other parts of the body outside the mouth if it's ignored for too long.
In potentially forcing you to change how you bite and chew, it could also cause you to chip, fracture, or break other teeth, creating even more vulnerabilities in your mouth to bacterial infection and the development of plaque and tartar. If the site of the break is sharp, it could cut your lip, gums, cheek, or tongue.
And, of course, whether pain is present initially or not, potential nerve exposure or severing could eventually lead to severe pain.
By seeing an emergency dentist in Voorhees to take care of a broken tooth when all it is is a broken tooth, you prevent these consequences. If you've broken a tooth, call us the moment you discover it for the quick and effective emergency dental care it needs.
Myth: You can repair a broken filling or crown on your own.
Fact: Only a dentist can fix a broken filling or crown.
Even if you find the missing filling or crown or broken-off piece after it falls out, you still can't simply stick it back in place. You'll need to have a dentist do it for you. And, simply ignoring the problem or waiting too long to seek care could lead to problems like tooth sensitivity, pain and, even, infection.
When you see your Voorhees dentist about a broken filling or crown, the dentist will first help alleviate any pain you may be experiencing. After that, your dentist will repair or replace the broken or missing crown or filling
Myth: You can only get emergency dental care if it's after hours.
Fact: You can get emergency dental care almost exclusively during normal business hours.
Dentists commonly set time aside in their schedules to treat dental emergencies. This allows them to see those patients anytime during the day when the office is open. That's why you should call your dentist in Voorhees the moment a dental emergency occurs, even if it's during the normal business day. Be sure to provide the office with as much information as you can about the nature of the emergency.
Myth: Dental emergencies are unavoidable.
Fact: You can help prevent dental emergencies.
By taking proper care of your mouth, you can help prevent dental emergencies from occurring. This entails two things: home care and professional dental care.
Proper home care is brushing your teeth a minimum of twice every day and flossing at least once every day. You can also use an antiseptic mouth rinse and a soft interdental device for added protection.
Proper professional care is visiting your dentist once or twice a year, as your dentist recommends, for a checkup and cleaning. During these visits, your dentist will examine your mouth to look for any early indications of dental problems so they can be treated before they develop into dental emergencies.
Additional ways to help prevent dental emergencies are to:
Avoid cutting or tearing into anything with your teeth.
Stay away from chewing ice, popcorn kernels, hard candy, or other hard foods.
Avoid sticking objects other than dental devices like floss between your teeth.
Wear a mouthguard and any other appropriate protective clothing and equipment whenever you engage in sports or high-impact activity.
Treat a Dental Emergency As an Emergency
Treat a dental emergency like the emergency it is for the easiest and most effective treatment possible. It will also prevent more complex and concerning dental issues from occurring as a result of the problem.