Posted under:
General
Posted on: April 28, 2022
Figuring Out If You Need to Visit an Oral Surgeon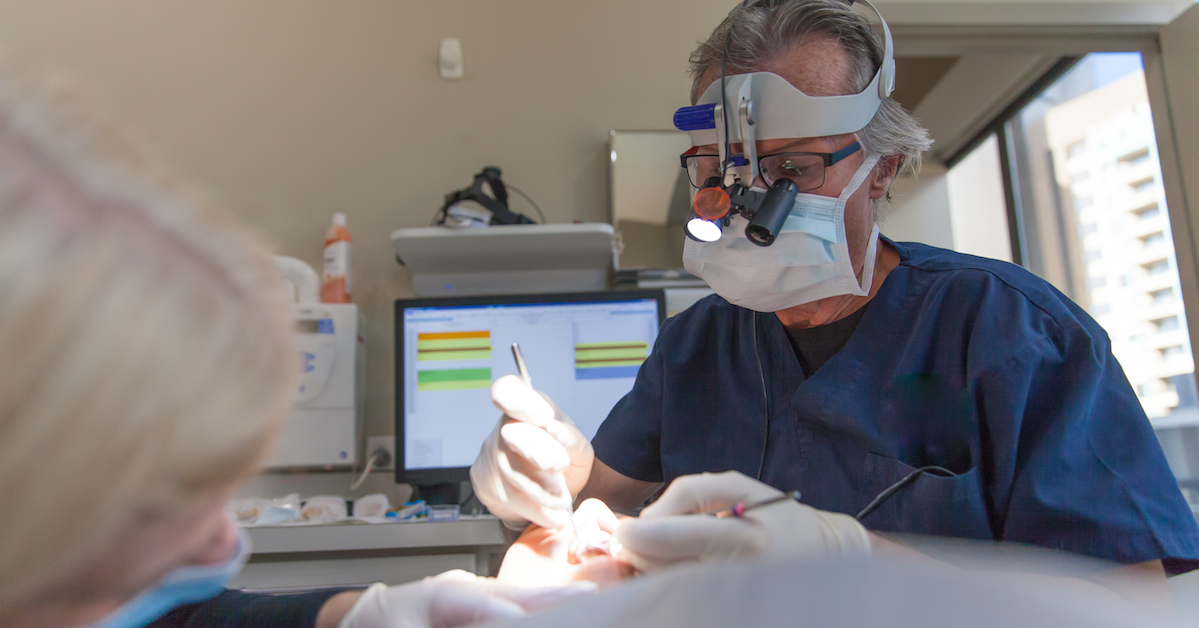 When do you know if you need to visit an oral surgeon or not? First, you have to know what oral surgeons are and what they do. Basically, oral surgeons are dentists who have gone to dental school and studied for another four years at hospitals as part of surgical residencies. Studying in hospitals for these extra years helps them develop advanced dental techniques.
If you struggle with dental issues that require surgery, your dentist will probably recommend you to an oral surgeon. If you're looking for an oral surgeon in Voorhees, consider giving us a call for a consultation.
Should You Undergo Oral Surgery?
Millions of Americans have some kind of dental problem. That said, some of these problems persist to such a point that simply visiting a general dentist isn't enough. If you find yourself in that kind of situation, visiting an oral surgeon might be your best option.
Thankfully, you don't have to make this decision by yourself. Your general dentist will let you know if you suffer from a problem that requires the help of a surgeon. If so, you might be referred to a surgeon or you can search for one near you in Voorhees.
The most common reason for people to visit oral surgeons is for impacted wisdom teeth. However, there are plenty of reasons you might need to see a surgeon. For example, if you're involved in an accident that knocks out one or more of your teeth, a surgeon can perform oral implant surgery.
Jaw-Related Problems Oral Surgeons Can Fix
Beyond the issues talked about above, people often visit oral surgeons for jaw-related problems. Our dental surgeons help people in Voorhees overcome a number of dental problems involving their jaws all the time. Here are some of the most common jaw-related issues that may require the professional guidance of a surgeon.
Improperly Fitting Dentures
Dentures are designed to fit perfectly in your mouth. When they don't, it's usually the result of some kind of jaw irregularity. In such a situation, your best bet is to visit a dental surgeon to fix whatever irregularity you suffer from or get a refitting of your dentures.
Disorders Involving the Temporomandibular Joint
People can suffer from a number of issues that involve the temporomandibular joint. In most cases, general dentists can't do anything to help with TMJ problems. Oral surgeons, though, can correct these problems and relieve any pain that you may experience.
Jaw Growth That's Uneven
Most people experience normal jaw growth, which means that the jaw grows evenly on both sides. In some cases, people experience uneven jaw growth, so their jaws aren't the same on both sides of their mouths. This can make simple tasks, such as eating and speaking, difficult. Oral surgeons can correct this kind of problem.
Jaw or Teeth Damage From an Injury
Injuries to the face can damage your facial bones and jaw. If the damage is severe, seeing an oral surgeon might be necessary to restore your jaw to working order. This is important because damage to the jaw can make it difficult to chew and talk.
A Cleft Palate
If you or a loved one suffers from a cleft palate, an oral surgeon could help. This type of disorder, which is a gap that forms within the lip or roof of your mouth, can make eating or speaking hard. If the cleft extends into the gums and is left untreated, it can cause dental issues as well.
Things You Should Do Before Surgery
Before you can undergo any oral surgery, your surgeon will give you a list of very specific instructions that you need to follow. For the most part, these instructions involve what you can eat and drink before surgery.
For example, if your surgeon is going to put you under general anesthesia, you can't eat for at least eight hours before the surgery. If you're only going to have local anesthesia, then you only have to avoid eating and drinking for two hours before surgery.
Once the surgery is over, you'll only be able to eat soft foods for a few days or as long as instructed by your surgeon. During these days, nutrition supplements, such as Ensure or SlimFast, can provide the necessary nutrition that you need.
Tips From Oral Surgeons
Beyond the typical instructions that you must follow, some surgeons also like to give would-be patients a few extra tips to make the process as seamless as possible.
Your first step should be to contact your oral surgeon to figure out if you need any medication for after your surgery. If the office is going to prescribe you medication, you can schedule to have it picked up so that it's ready the day of your surgery. You may also need a friend or family member to pick it up because you aren't likely to feel like going anywhere after your surgery.
On that same note, you should plan to have a friend or family member take you to your appointment. That way, you have someone to take you home. Remember, most oral surgeries involve some kind of anesthesia, which means that you'll be in no condition to drive home afterward.
Also, keep in mind that if you have any other questions, you can always contact your oral surgeon. The friendly staff should be able to answer any more questions that you may have.
Call Us When You Need an Oral Surgeon in Voorhees
Are you ready to solve all of your dental issues? If so, consider giving us a call. Our surgeons can handle nearly any dental problem that you may suffer from. Are you unsure if surgery is right for you? Call us today to set up a consultation to see if surgery is your best course of action.