Posted under:
General
Posted on: April 26, 2023
Exploring Cosmetic Dentistry Treatment in Voorhees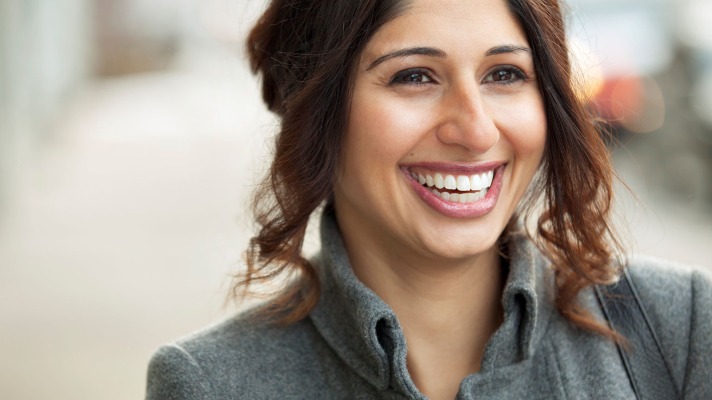 If chipped, discolored, or broken teeth are stopping you from living your best life, it may be time to consider a smile makeover. With appropriate care from compassionate dentists, you'll love your smile, and you can start living a happier life.
The dentistry experts at our clinic offer many services that can address your concerns. They do cosmetic procedures in Voorhees every day, and they will build a treatment plan that gets the results you want. When you have treatment with our talented dental staff at Dental Arts of South Jersey, you'll boost your self-esteem and transform your quality of life.
Understanding the Differences Between General and Cosmetic Dentistry
General dentists are focused on tooth and gum health. They perform dental exams, cleanings, and restorations to help you prevent and treat dental disease throughout your lifetime. When you go to your general dental practice in Voorhees, you may have fluoride treatments, fillings, crowns, and other dental health services.
Your cosmetic dentistry providers in Voorhees can correct tooth discoloration, bite problems, and additional cosmetic concerns. For example, you might receive veneers, dental implants, or similar tooth replacement services at a cosmetic dentistry appointment. Some cosmetic dentistry services improve the health and look of your teeth, but most of your cosmetic dentist's services are elective.
Your cosmetic dentistry team uses the latest technology to save as much of the existing tooth structure as possible. Your results will look very natural, and they will last a long time.
Discovering the Benefits of Dental Implants
If you're living with tooth loss, you may want to talk with your specialist about having a dental implant procedure. Dental implants are artificial replacements for your teeth, and they can improve your self-confidence. Many patients are happy to discover that their dental implants look nicer than their natural teeth.
In terms of cost, dental implants tend to be expensive, but they can last for a lifetime. Most cosmetic dentists recommend dental implants as long-term solutions. Your dental implants are permanently implanted into your jaw, and they will fit securely.
Our cosmetic dentistry practitioners at Dental Arts of South Jersey perform dental implants on a regular basis. We use our expertise to make sure your dental implants fit your dental health and treatment goals.
Considering the Use of Dentures
While dental implants can help if you're just missing a few teeth, dentures may be needed if you've lost a significant number of teeth. Dentures are made of artificial materials that look very similar to your natural teeth. Your dentures can fill in missing gum tissue, and they will function as replacements for lost bone structure.
Dentures are available in full (complete) and partial models. You can ask your cosmetic dentist for advice about the model that could be best for you. Unlike the dentures of previous generations, the dentures available today have a natural, discreet look.
Your dentist will check all of your teeth before recommending partial or full dentures. If your cosmetic dentist sees that you have several healthy teeth and that your gums are in good health, he or she could recommend using partial dentures. If you have gum disease and significant decay, your dentist may suggest using full dentures. Partial dentures replace the teeth that are missing from certain parts of your mouth, and full dentures replace the upper or lower arch.
All types of dentures are available as fixed dentures and removable dentures. If you're concerned about a secure fit, you may want to opt for fixed dentures. Your cosmetic dentist will permanently attach fixed dentures to the inside of your mouth. With removable models, you may take your dentures out whenever you'd like. For example, some people like to take their removable dentures out of their mouths just before they go to sleep.
Addressing Orthodontic Issues With Invisalign®
Invisalign® is a newer treatment option that could correct spacing, bite, crowding, or alignment concerns that you may be experiencing. Your dental professionals in Voorhees will need to examine your teeth to make sure that this treatment is right for you.
Unlike standard braces, Invisalign uses clear aligners to move your teeth. The aligners look like plastic retainers, and you'll receive new aligners at different stages in the treatment process. Invisalign can help you address overbites, crowded teeth and other problems.
Many Invisalign patients enjoy the fact that they can continue with their normal activities during treatment. Conventional braces can interfere with eating and proper oral hygiene, but Invisalign patients don't have to avoid any foods or drinks. In addition, they can keep up their regular brushing and flossing routines. To do this, patients take their Invisalign aligners out of their mouths for eating, drinking and oral care.
Enhancing Your Smile With Veneers
If you're concerned about teeth that are chipped or discolored, you may want to look into correcting your smile with veneers. To be eligible for veneers, you're required to have good oral health. Your provider uses veneers to correct lots of minor concerns, including spacing considerations. Veneers are special covers that are made of porcelain, and they're intended to cover the affected teeth.
Veneers are applied in a simple procedure at your cosmetic dentist's office. When you have veneers, they will match your existing teeth very well. With proper care, you can expect your veneers to provide a radiant, healthy smile for several decades.
Learning About Teeth Whitening Procedures
Whitening is one of the most popular and affordable treatments you can get at your cosmetic dentist's office. When you opt for a teeth whitening procedure at Dental Arts of South Jersey in Voorhees, you will be treated in a controlled setting, and your dentist will ensure that everything is done safely and effectively.
Many dental professionals provide professional kits that patients can use to keep their teeth white between in-office appointments. Unlike the kits sold in stores, the kit you get from your cosmetic dental professionals in Voorhees will contain customized products. Each product will be matched to your health and goals. Although you'll need to visit your dentist for the best results, your professional kit will provide higher-quality results than you'd get from a store-bought kit.
Figuring Out the Costs of Cosmetic Dentistry Procedures
Talk with your dental team before you have any cosmetic dental treatments. In most cases, your dental insurance company will classify your procedures as elective. This means that your insurance won't pay for your care, and you'll need to pay for your treatment on your own. If you're receiving cosmetic care to fix missing or damaged teeth that have been affected by injuries or accidents, your procedure may qualify for partial insurance coverage.
When you see us for your initial visit, we'll help you understand the costs of all of the recommended treatments. Costs vary from patient to patient. We'll look at your oral health, the specific treatments you need and the anticipated length of your treatment when we determine your estimate.
Accessing Cosmetic Dentistry in Voorhees
To receive high-quality cosmetic dentistry treatment, contact us at Dental Arts of South Jersey. Our clinical staff members are experts in their fields, and they'll work with you to help you achieve all of your treatment goals. Contact our team today to make your appointment. We are honored to be part of your dental care journey!