Posted under:
General
Posted on: November 2, 2020
Have You Cracked Your Teeth Due to Stress from the Pandemic?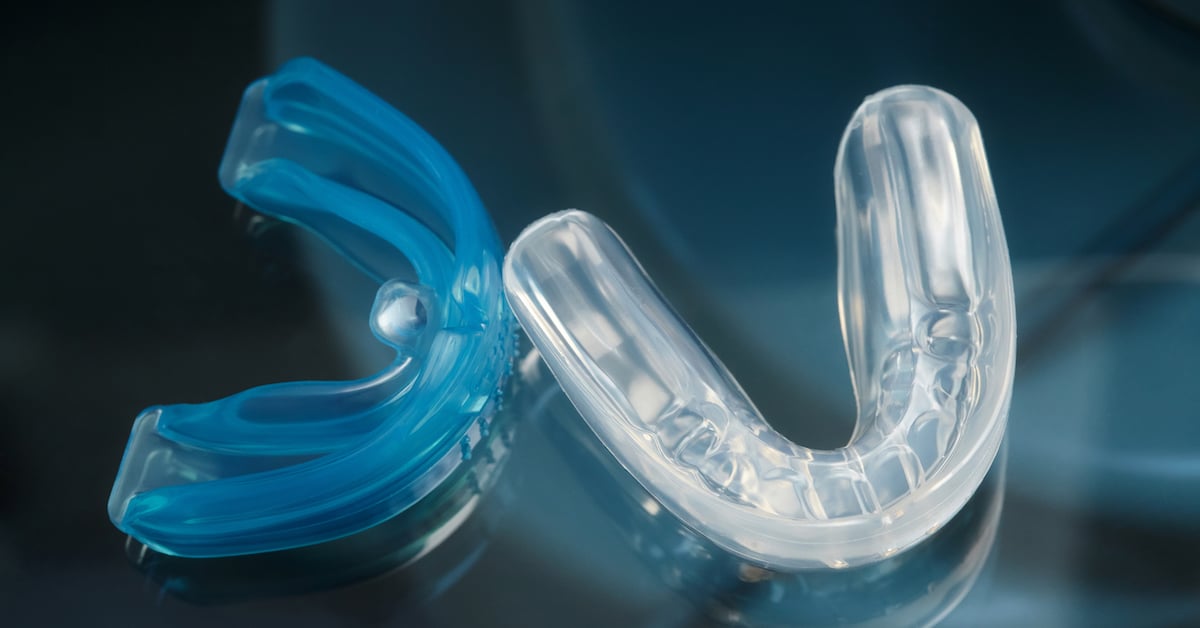 The New York Times reported that early in the coronavirus shutdown, there was a dramatic rise in the incidence of cracked teeth, migraines, tooth sensitivity and jaw pain. This was due to the increased number of people who were working from home, lost their jobs, got sick or had any number of stressful things occur during the pandemic. Bruxism is the grinding of the teeth or excessive clenching of the jaw and it's made worse by stress. Two additional side effects of bruxism are poor sleep quality and poor posture.
If you've been feeling extra stressed or finding yourself clenching your jaw more often, call your dentist sooner rather than later. It's important to correct these issues before they cause problems.
What Kind of Condition Is Bruxism?
Bruxism is the term for clenching your jaw and grinding your teeth. Clenching is excessive bite force pressure that's applied for an extended time, and grinding is a back-and-forth motion that can wear down the enamel on the teeth. Many people have bruxism but aren't aware of it until informed by their dentist or sleep partner.
When bruxism isn't treated, it can wear down tooth enamel by millimeters over a few years. It's also responsible for cavities and an increased need for root canals. Factors that play a part in developing bruxism include:
Age: Children who are under the age of 6 frequently exhibit bruxism.
Emotions: Many people grind their teeth due to emotional distress or as a result of anger or frustration.
Health Conditions: Adults who have ADHD, epilepsy, sleep apnea, or Parkinson's disease are more inclined to have bruxism.
Personality Types: Those who are aggressive, hyperactive, or competitive are more inclined to develop bruxism.
Substances and Medications: Alcohol, caffeine, tobacco, and some prescription medications can induce bruxism.
Which Methods Will Cure Daytime Bruxism?
Since science is at present unsure of the exact cause of bruxism, there's no medication that has been proven to be consistently effective at curing bruxism. However, researchers think it's a combination of physical, psychological and genetic factors, so controlling the onset is the best prevention at present. Factors that can play a role in lessening the onset of bruxism include:
Quit smoking or at least don't smoke before you go to bed
Reduce alcohol and caffeine consumption
Practice relaxation techniques before going to bed and whenever you're stressed, such as meditating, taking a walk or a warm bath, or listening to soothing music
Can Your Dentist Help You Prevent Bruxism?
Your dentist may have methods for reducing the onset of bruxism, and a custom-fitted night guard can alleviate the damage that it does to your teeth and jaws. If you need a custom-fitted mouth guard, then call our office for an appointment. When you come in, your dentist will make an impression of your teeth and gums and then send the mold to the lab for fabrication. When we receive your completed night guard, you'll return to the office where we'll adjust your night guard for comfort and fit.
What's the Purpose of a Night Guard?
A night guard restores the proper spacing and alignment of your teeth and jaw. This protects them from the damage that can occur from clenching your jaw and grinding your teeth.
Why Should I Wear a Night Guard While I'm Sleeping?
During the daytime, you may be able to greatly reduce or avoid the times that you clench your jaw and grind your teeth. At night, however, that may not be possible, so your night guard will protect your teeth and reduce or eliminate pain and headaches in the morning. A night guard won't interfere with your breathing or your sleep, but it will protect your teeth and your jaws.
What Does TMJ Mean?
TMJ is an acronym for the temporomandibular joint. TMJ syndrome is a functional disorder of the joint between the jaw and the skull. The name of this joint is the temporomandibular joint, therefore the name of the disorder. TMJ syndrome is usually caused by bruxism or trauma to the face, and it's characterized by:
Having your jaw stuck in one position
Popping or clicking when you try to open or close your mouth
Sensitivity or pain in the areas of your ear, face, jaw, neck, or shoulders
Sharp pain when when biting down
Unilateral edema on the face
Trouble with chewing or opening your mouth
Will a Night Guard Help If I Already Have TMJ Problems?
A night guard can restore the proper spacing between your upper and lower jaw, and it may help alleviate the morning pain that often occurs with TMJ. If you have any questions, call our office, and we'll be happy to answer them.
Is a Night Guard Necessary to Prevent Jaw Clenching?
A night guard will not preclude you from clenching your jaw during the night, but it will prevent the damage that can result from clenching your jaw and grinding your teeth.
Who Provides Custom Night Guards?
Generic night guards are available at your local pharmacy or drug store. However, they're often not very comfortable, and they don't last as long as a custom-fitted night guard from your dentist. A custom-fitted night guard will be made of better quality materials, the construction will be better, and it will fit better and last longer. Over time, a custom-fitted night guard will be more cost-effective than an over-the-counter model.
How Much Will It Cost for a Bruxism Night Guard?
Your cost for a custom-fitted night guard will be specific to you and will depend on the model you select, the materials that are used to fabricate it, and your insurance coverage. Often, your insurance may pay for most or all of a custom-fitted night guard that's deemed medically necessary so that you may have little or no out-of-pocket expense. Regardless of the cost, however, it's less expensive than repairing the damage from untreated bruxism.
If you need a custom-fitted night guard, then call Dental Arts of South Jersey at (856) 324-3361 for an appointment. We do our utmost to ensure that our patients are comfortable and at ease during their appointment, so give us a call. Let us help you protect your teeth and jaws from the damaging effects of bruxism.
We look forward to working with you.