Posted under:
General
Posted on: November 16, 2022
Oral Cancer: Causes, Symptoms, Treatments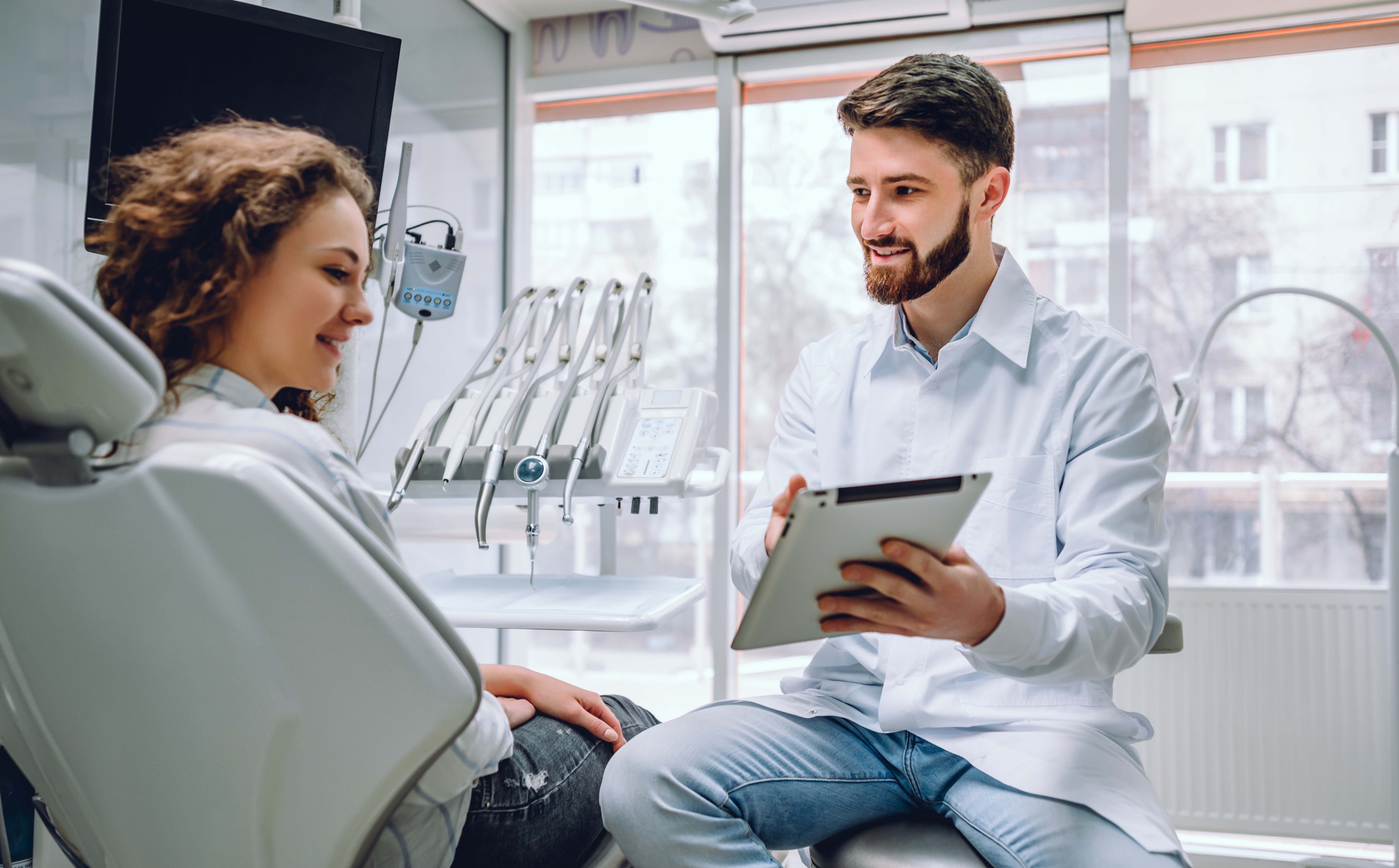 November is Mouth Cancer Action Month, so we want to make our patients aware of the facts regarding oral cancer. Oral cancer is also referred to as mouth cancer, and it encompasses all cancers that occur in the mouth, whether it's cancer of the cheeks, lips, gums, tongue, soft palate, or any other type of oral cancer.
Although oral cancer is easily prevented, it's the fastest-growing cancer and now accounts for more than three percent of all new cancer diagnoses annually. Preventing oral cancer starts with annual dental exams. No matter the quality of your oral hygiene routine, you won't be able to detect oral cancer until it has spread. Your dentist, however, has years or decades of training and experience in detecting the early signs of oral cancer, so don't neglect your annual exams. If you need to schedule an appointment, call our Voorhees office, and we'll help you.
What's Meant by Oral Cancer?
Oral cancer encompasses all cancers that occur in the mouth. Different risk factors can cause different types of mouth cancer to develop. For example, pipe smokers are more prone to develop cancer of the lips, those who chew or dip are more likely to develop cancer of the gums, and so forth. These are guidelines, however, not rules, so if you notice any of the following, immediately call your dentist for an appointment:
One or more areas of irritation or thickened skin in your lips, mouth, or throat
Any ulcers or sores that haven't healed after three weeks
Numbness in your tongue or anywhere else in your mouth
Red or white areas in your mouth
Although these may not be cancerous, they are abnormalities that shouldn't be ignored.
What Causes Oral Cancer to Develop?
Aside from heredity conditions, risk factors are the primary indicators of oral cancer, although some people develop oral cancer despite having no known risk factors. The most common risk factors are:
Alcohol Use
Immoderate alcohol use is defined as more than 21 alcoholic drinks weekly or more than three drinks daily. Alcohol can irritate the sensitive tissues in your mouth and allow them to absorb toxins, such as those in tobacco. The toxins are then carried throughout your body via your bloodstream, and you can develop mouth cancer as well as a host of other types of cancer.
Tobacco Use
Tobacco is the most common risk factor for oral cancers, especially among those who are heavy drinkers. Tobacco is involved in most oral cancer diagnoses, and those who are heavy drinkers and also smoke have a sixfold increased risk of developing oral cancer.
Other Factors
In addition to alcohol and tobacco use, other factors can increase your likelihood of developing oral cancer, such as:
Age Group: Oral cancer is more prevalent in those who are over 45
Biological Gender: Men are more likely than women to develop oral cancer
Denture Wearers: If you wear dentures that fit poorly and constantly abrade your mouth, you're at greater risk of developing oral cancer
Dietary Habits: If your diet lacks vegetables, fruit, and omega-3 fatty acids, you have an elevated risk factor
Previous cancer: A previous head or neck cancer diagnosis elevates your risk factor
Sun exposure: If you spend lots of time in direct sunlight without protection, your risk factor may increase
Radiation: Exposure to radiation increases your risk factor
Specific intimate activities: Certain types of sexual activities have been linked to an increase in oral cancer
A risk factor doesn't mean that you'll develop oral cancer, only that it's more likely. Many people with risk factors never develop oral cancer, but we encourage those with one or more risk factors to get semi-annual dental exams to be safe.
What's the Treatment for Oral Cancer?
Each diagnosis of oral cancer will be unique and will depend on the individual. For this reason, there's no standardized treatment protocol. Factors that will influence the treatment regimen include the location of the cancer, how long you've had it, whether it has spread, and your overall health. Your cancer treatment team will consist of your general dentist and an oncologist, and perhaps an oral and maxillofacial surgeon. Treatment can be as simple as removing the cancerous tissue or as complex as radiation and chemotherapy. Your treatment team will discuss your options and the necessary protocols with you. If you have more questions, call our Voorhees office, and we'll be happy to answer them.
How Do I Prevent Oral Cancer?
Although oral cancer is one of the easiest to prevent, it's spreading. For this reason, we recommend that everyone who's at least 18 get screened for oral cancer. The screening isn't invasive or painful, and it should be an integral component of your oral health routine. Your dentist can screen for oral cancer during your annual exam.
In addition, the following practices may help you prevent oral cancer:
If you smoke or use any type of tobacco, quit
If you drink to excess, get help and find other methods for relaxing or socializing
Adopt a healthy diet that includes fruits, vegetables, and omega-3 fatty acids
Limit your time in the sun, especially if you're unprotected
Ask your dentist to adjust your dentures so they're comfortable
Regular dental exams are one of your best defenses against oral cancer. No matter the quality of your oral health routine, you won't be able to detect oral cancer in its early stage. Preventing its onset is the best protection, and early detection provides the best prognosis.
Need to Schedule an Appointment?
If you need to schedule an exam and cleaning or if you need an oral cancer screening, then call Dental Arts of South Jersey at (856) 324-3361, and we'll help you. Early detection is vital to combating the onset of oral cancer, so if you haven't been screened, Mouth Cancer Action Month is an excellent time to start. We're among the best in the area for general dentistry, and we know you'll be happy with the service you receive.
Call us today. You'll be glad you did.