Posted under:
General
Posted on: June 4, 2020
When to Seek Help for a Dental Emergency in Voorhees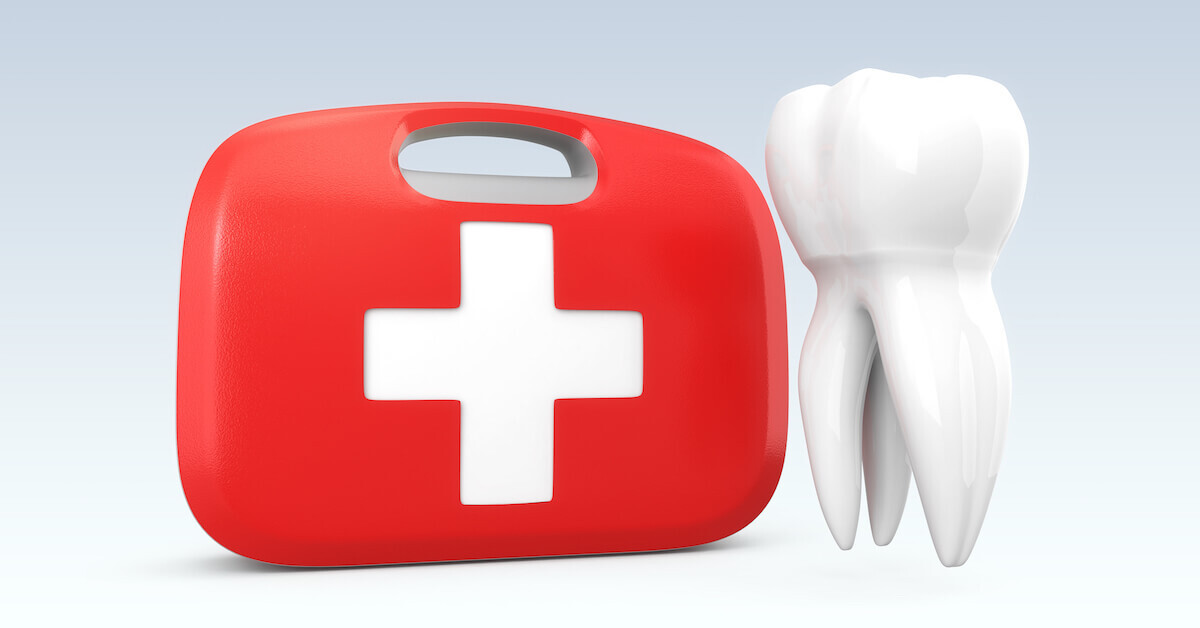 Having a dental emergency in Voorhees can put your life on hold. You don't want to go to work or school and all you can do is worry about getting treatment and having the pain stop. Knowing when to call for emergency treatment can make the difference between saving your tooth and losing it.
What are Dental Emergencies?
A dental emergency is any condition that requires urgent treatment to alleviate pain, stop bleeding or control an infection. If you have any questions about whether you have a dental emergency, we urge you to continue reading or contact our office for more information.
Untreated cavities are the reason for many dental emergency visits. They can result in pain or dental abscesses. Other reasons people seek emergency services include:
Oral pain
A loose tooth
A chipped or cracked tooth
Swelling that extends down your throat
Heavy bleeding from a gum injury
Losing a tooth
There are some dental emergencies, such as severe throat swelling, that may first require immediate medical attention.
Some problems may not be a dental emergency, but they do need treatment within a few days. Unless you are in pain, these issues can wait until our dentist can see you:
A veneer falls off
Bleeding gums when you brush your teeth
Damage to your dental bridge or denture
Tooth sensitivity that comes out of the blue
Your crown falls off
You lose a filling
7 Reasons to Look for Treatment for a Dental Emergency in Voorhees
Seek walk-in dental treatment if you suspect you have any of these problems:
1. Knocked-Out Tooth: Having a tooth knocked out is a scary dental emergency. Don't worry, there is a chance a dentist can re-implant it. Find your tooth, hold the crown and very gently rinse it off. You may be able to place it back in the socket. If not, put it in distilled water or milk and contact us right away. Any delay past 30 minutes greatly reduces the chance our dentist can save your tooth.
2. Dry Socket Pain: After getting a tooth extracted, mild to moderate discomfort is normal. Intense pain days after a dental extraction can indicate the blood clot that closed your wound has become dislodged. See a dentist immediately to get pain relief and medicine to keep the wound clean.
3. Gum Injury: If you suffer an injury to your gum, rinse your mouth with salt water to remove any foreign material. Place a compress over the laceration to stop the bleeding. See our emergency dentist as soon as possible for evaluation and emergency treatment.
4. Filling Fell Out: If you have a dental emergency because a filling fell out, you can save the filling in case your dentist can re-use it. Otherwise, you must keep the cavity clean and be careful not to bite down on the tooth. A tooth with an unfilled cavity is weak and can break easily.
5. Facial Swelling: If you're experiencing swelling around your mouth or jaw, you may have a dental emergency. An abscess can cause swelling, as can other dental problems that need emergency care.
6. Bleeding That Won't Stop: If you have oral bleeding, it should stop within 15 minutes or so if you put a cold compress or tea bag on it. It may be hard to tell if you're still bleeding as the blood will mix with your saliva. If you cannot control the bleeding, it is a dental emergency.
7. Fractured Jaw: A fractured jaw is a dental emergency often seen in young men. You need to be seen by a dentist to determine what type of emergency treatment is necessary. Failure to seek treatment could result in permanent problems with your teeth fitting together.
Why a Tooth Abscess Needs Emergency Dental Treatment
Tooth abscesses are infections characterized by pain and swelling. They must be treated quickly, or the infection could spread to other parts of your body. Usually, an abscess is the result of bacteria in an existing, untreated cavity that reaches the pulp inside a tooth. Cracking your tooth, if the crack reaches the pulp, could also cause an abscess if you don't seek emergency treatment quickly. Our dentist can help you by draining the abscess, prescribing antibiotics and possibly performing root canal therapy to save the tooth.
What Do Dentists Recommend I Do If I Break a Tooth?
The first thing you should do if you have a broken tooth dental emergency is to rinse your mouth out with cool water; the broken piece of tooth may come out. Apply pressure with gauze to stop any bleeding. Put your broken piece of tooth in milk and call our office. You need to see a dentist immediately. If our dentist can't repair your tooth, he or she will likely suggest covering the tooth with a crown.
If you broke your tooth rollerblading or engaging in another sport, ask our dentist about a sports guard to prevent injuries to your mouth. Your dentist can fabricate a custom dental mouth guard for you, which will fit perfectly. The better your mouth guard fits, the more likely you are to wear it. If you have a tight budget, you can buy a boil-and-bite sports guard, but make sure it is ADA approved. If you grind your teeth at night, you are at risk for fracturing or breaking a tooth. Our dentist can also fabricate a night mouth guard to protect your teeth while you sleep.
Seeing a dentist promptly is essential when you have a dental emergency in Voorhees. Our skilled dental team is ready to assist you with pain relief and treatment.