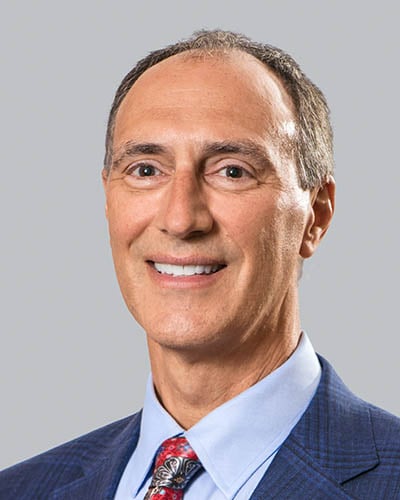 Dr. John Nikas, a graduate of the University of Pittsburgh School of Dental Medicine, completed his specialty training in periodontics at Temple University School of Dentistry. After private practice in Pittsburgh for 17 years, Dr. Nikas relocated to the Philadelphia area, and continues to limit his practice to periodontics.
He has earned the following distinctions:
Diplomate, American Board of Periodontology
Diplomate, Examiner, American Board of Oral Implantology
Fellow, American Academy of Implant Dentistry
Member, American Academy of Periodontology
Member, International Team of Implantology
Book Online Now
Complete the form below to book your appointment today.
Office Hours
Monday

8:00 AM – 5:00 PM

Tuesday

8:00 AM – 5:00 PM

Wednesday

8:00 AM – 5:00 PM

Thursday

8:00 AM – 5:00 PM

Friday

8:00 AM – 5:00 PM
* Extended orthodontics hours by appointment only.
CareCredit
CareCredit is a healthcare credit card designed for your health and wellness needs. Pay for the costs of many treatments and procedures through convenient monthly payments.
Our patients leave smiling


I have a different type of review, the practices and staff of dental arts of south jersey may have saved my life! I came to the office for a routine cleaning and it was explained that the office had a new practice of taking your blood pressure prior to treatment. I had never heard of this before, but thought nothing of it. They took my blood pressure several times and it was dangerously high! They…

Lisle D.



My whole life i have always had a fear of going to the dentist but my first experience here at Dental Arts has changed everything. I have never felt so comfortable sitting in a dentist chair as I do here. The staff is very friendly and knowledgeable and makes the appointment a smooth one. I wish that my parents had switched to this dental office a long time ago.

Valerie H.



Well when you have to pick a dentist it's it can sometimes be a little nerve-racking not knowing who you're seeing. I've had some bad experiences in my earlier age with dentist. Then I discovered Dental Arts Voorhees New Jersey. The staff gave me a warm welcome on my first visit . Not only are they very professional they are a close knit group of people more like a big family who…

Joseph N.



My experience has been the best I have ever had with dentistry. I have had a ton of dentistry done over my life and you tend to not want to go to the dentist. However, they have made the experience such that you don't mind going. Just the fact that people smile, say hello, and are pleasant to interact with is a huge difference in today's society.

Frank H.



My wife and I have both gone to Dental Arts for years and have nothing but great things to say. I'm always seen quickly, the staff is always friendly and professional. I recently broke a crown and needed to get an implant. Dr Nikas did my surgery and it was painless and quick, I was back to work the day of my surgery. I'd recommend them to anyone.

Todd P.



Worth the trip! Friendly, conscientious and charged far less than Dr. Expensive in Princeton where I got my first estimate for an implant.

Beth B.



Great office. Friendly staff.

Steve M.



I am a new patient at Dental Arts of South Jersey. My dentist is Dr. Lehnes and I am very pleased with the work he has done. He and his staff were very courteous and made sure that I was comfortable while working on my teeth. I would recommend Dr. Lehnes and this dental practice to anyone needing dental work.

George C.



Excellent as always. Professional, thorough.

Robert K.



Renay was excellent as usual.

Jo B.



Laura was awesome!!! I will be back in 3 to 4 months for another cleaning!!!!

Kathy G.



Great dental work, timely and professional

Robert J.



Very professional.

Brenda Y.



Very good with patients , affordable caring especially Renay who has a great sense of humor

Joe P.



Great place! Wonderful people!

Michele D.



Very professional – staff and providers provide a comfortable environment for the patients.

Anonymous



Best dentist office I have ever been to!! The staff and doctors are the best of the best!!! Wouldn't go anywhere else!!! They have been patient and understanding when dealing with my fears from bad previous dental work before finding them!!

Ashley P.



Best dentist office I have ever been to!! The staff and doctors are the best of the best!!! Wouldn't go anywhere else!!! They have been patient and understanding when dealing with my fears from bad previous dental work before finding them!!

Ash P.



Very efficient. Very professional doctor and staff.

Paul S.



I was impressed with the amount of time that was spent on my consultation. I never felt rushed or that the staff was in a hurry to move to the next patient

Susan G.



Staff professional and pleasant. Area is extremely clean. Management of patient flow goes extremely well.

Linda L.



Very happy with your service. I have been coming for over 25 years.

Thomas K.



Excellent care. Cindy is an excellent dental hygienist.

Naresh A.



Very friendly staff and generally happy people to be doing what they do.

Anonymous



In addition to the professionalism of staff and quality of care I appreciate the promptness with which scheduled appointments are kept. My hygiene visit with Rene was truly first class. I have been a patient since 2005 and will continue as a patient in the future. Good job Dental Arts!

James W.



My visit was wonderful. All the staff was friendly. Renay is very gentle and she also entertains me. I was taken back very quickly and my visit was a breeze. Thanks everyone!

Jo B.



South Jersey Dental Arts is the best! The doctors and the office staff are friendly and helpful and make you feel comfortable and relaxed while getting work done. The office is clean, modern and usually runs on time for appointments. I highly recommend Dr. Lehnes and his assistant Sara. They make a visit to the dentist painless!

Troy C.



Excellent experience all the way around. Short wait time, professional, courteous staff that is very attentive to the patient, nice surroundings.

Gail R.



From my very first visit all of the dr's and staff made me feel right at home and very comfortable. All of the ladies were very friendly and took the extra time to explain everything they were going to do so there was never any confusion or nervousness of what they would be doing. I am having a full set of implants done so that's about as major a procedure as a person can have done as…

Jon Y.



These guys aren't just dentists. These guys are Super Dentists. The entire staff is awesome. Great people and they aren't too hard on me when I miss an appointment. Shakira, Michelle Debbie, and Krystal are such beautiful ladies as well. :)

James Y.



I am so thrilled with my smile! I wish I had taken a before and after picture. The entire staff was professional and friendly. I'd like to especially mention Jessica who will be my hygienist for life! She did a great job cleaning my teeth. Dr. Lehnes, Robyn, and Debbie were awesome too. It was an all around great experience! Thank you Dental Arts of South Jersey!

Aileen H.



I just want to say that I am very well pleased with Dr. Nikas and his staff. I have had several implants done and could not be happier. All the doctors and staff conduct themselves in a very professional and friendly manner aside from the fact that the facility is immaculate. I would definitely recommend your facility

Gerald S.



Highly recommend this dentist office! Staff is awesome and nice. I usually always see Laura for my cleanings. She is great. it's always a welcoming visit! Staff is friendly, I deal with michelle and Reyna a lot also which they always Are positive and helpful! I would highly recommend this office to anyone!

Amanda S.



Love Dental Arts of South Jersey! Staff is great! Dr. Lehnes is great. Nothing but a positive experience. Wish dental work wasn't so expensive but it is expensive everywhere so you might as well deal with people that you like.

Rob L.



The best Dental experience I've ever had. Have seen 3 separate dentists here for specific work such as Root Canal, Extractions And implants. All healed 100 % and look great. The staff also goes above and beyond to make you feel comfortable and at ease. I highly recommend Dental Arts of S.J Voorhees to anybody needing a routine exam or major work.

Ken L.



First rate experience. I was fearful of a long and complex procedure, and they could not have been more understanding and willing to work with my concerns. I was not made to feel foolish or troublesome for voicing my anxieties.

Anonymous



Everyone professional from the receptionists to the clinical staff. Suite is extremely clean. Noticed staff washed their hands and wore PPEs. Appointment was timely. Can't say enough as to how wonderful this place is. By far the best dental practice I've been to.

Linda L.



I have been a patient at Dental Arts for over ten years. We all become accustomed to the methods and techniques of those that keep our dental hygiene in good order. I was disappointed that my regular hygienist had relocated, but pleasantly surprised to have Laura take care of my six month check up. I would highly recommend her professional and thorough expertise. Her gentle technique was invaluabl…

Virginia G.



My visit with Dental Arts of South Jersey was (and is consistently) fantastic! Dental Arts is streamlined nicely so I've never had to wait. I love that every visit is the same – x-rays, then cleaning, the dentist comes in for the visit, cleaning is complete and I'm out the door with my next appointment in hand – all within the allotted time frame. The staff is always pleasa…

Linda V.